ABOUT EKOLOG
OUR CONVICTIONS

Companies not only have an impact on ecosystems but also depend on them. Having a better understanding of dependencies and impacts of a company will allow a company to accurately anticipate its risks and opportunities. Successful businesses understand their relationship to ecosystems.
OUR APPROACH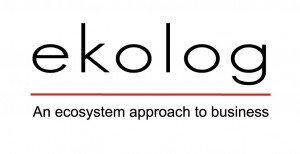 EKOLOG advises its clients on the definition, analysis and implementation of innovative strategies and sustainable forest resource management practices around the world and in a climate change context. Our aim is to facilitate the trade-off between attaining ecological targets and economic ones.
To achive our aim, EKOLOG provides consulting, research and training to corporations and organisations on how their business practices and strategies are having an impact and are dependent upon forest ecosystems, and how they can incorporate these concerns into a responsible investment strategy and sustainable management practices (see Projects). One of the methodological approach we promote is based on the use of ecosystem services as an analytical framework to conduct business strategy development and to interact with different stakeholders.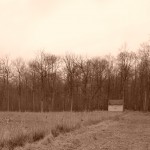 More specifically, EKOLOG has a strong expertise in sustainable management of forest resources at different planning scales (e.g. local and regional). We have experience in implementing and developing a variety of forestry projects across Europe, Asia and North America and we have successfully completed assignments for a wide range of clients.
OUR EXPERTISE
Natural capital, Biodiversity and ecosystem services,
Ecosystem Services Review (ESR),
Payment for Ecosystem Services (PES),
Sustainable ecosystem management, Forestry,
Climate change adaptation and mitigation.
————————————————————————————————————————-
ABOUT US | Dr Sophie Bertin
MANAGING DIRECTOR AND FOUNDER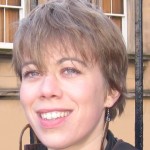 With over 13 years' experience in the field of sustainable forest management, Sophie has developed a strong local and international network (including United Kingdom, USA, Finland, China). In collaboration with other experts, she uses a multidisciplinary approach to analyse ecological and economic issues of land use and sustainable management. Her local and global experiences provide her with a wide range of case studies from different sectors.
In addition, Sophie is an independent forest manager and a forest owner in north-eastern France. She works closely with local stakeholoders and encourages sustainable forest management practices. Sophie is also responsible for the resolution of administrative and technical issues (e.g. forest management plan, hunting plan). She promotes knowledge transfer of both her scientific and technical work through training and publication.
Sophie holds a PhD in Natural Resource Ecology and Management from the University of Edinburgh, United Kingdom, and a MSc in Tropical Ecology from University of Helsinki, Finland. She also earned an applied degree (HND) in Forest Management and has been trained in technical forest management skills in France. In 2013 and in parallel with her professional activity, she was an auditor in the second year of a professional master's program in Strategies for Sustainable Development (SD) and Corporate Social Responsibility (CSR) at the University of Versailles Saint-Quentin-en-Yvelines, France.
Sophie is a French citizen. She speaks and writes fluently English and French. She is currently completing an intermediate level of Chinese. She has some basic knowledge of German.